Agriturismo ca dulza
---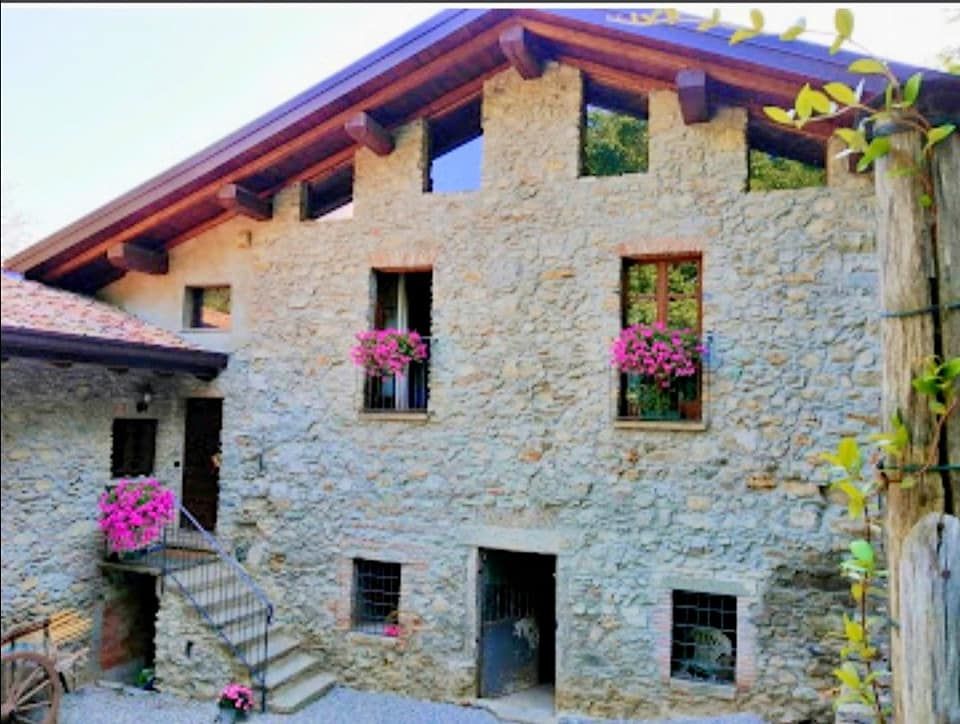 The farm
---
The main building has been restored from a 1800 story farmhouse known as cascina ca dulia. restructuring interventions were carried out trying to preserve the historic charm of the building and enhancing its peculiarities. the interventions lasted 5 years, with great attention to architectural forms and preferring the use of natural materials. the company sales point is also located near the farmhouse.
Agricultural business
---
Agriturismo ca 'dulza was born out of the great love that barbara and her husband, giorgio "handyman", have always had for animals and nature, passed on to vittoria, our beautiful "special helper" child. on the farm there are dogs, cats, horses, chickens, donkeys and sheep, all pets and the products are the fruit of the own gardens and orchards. it is also possible to live experiences in nature for both children and adults: from green weeks to cooking classes.
Cultural and recreational activities offers
Tasting of in-house products
Where we are
---
Via Giancarlo Puecher
56, 22035 Canzo CO, Italia
How to find us
---
To reach us, you need to travel towards erba and follow the road towards the larian triangle, crossing the towns of ponte lambro and caslino d'erba. Then follow the directions for the farmhouse.
Calculate route
---