Agriturismo cascina serzego
---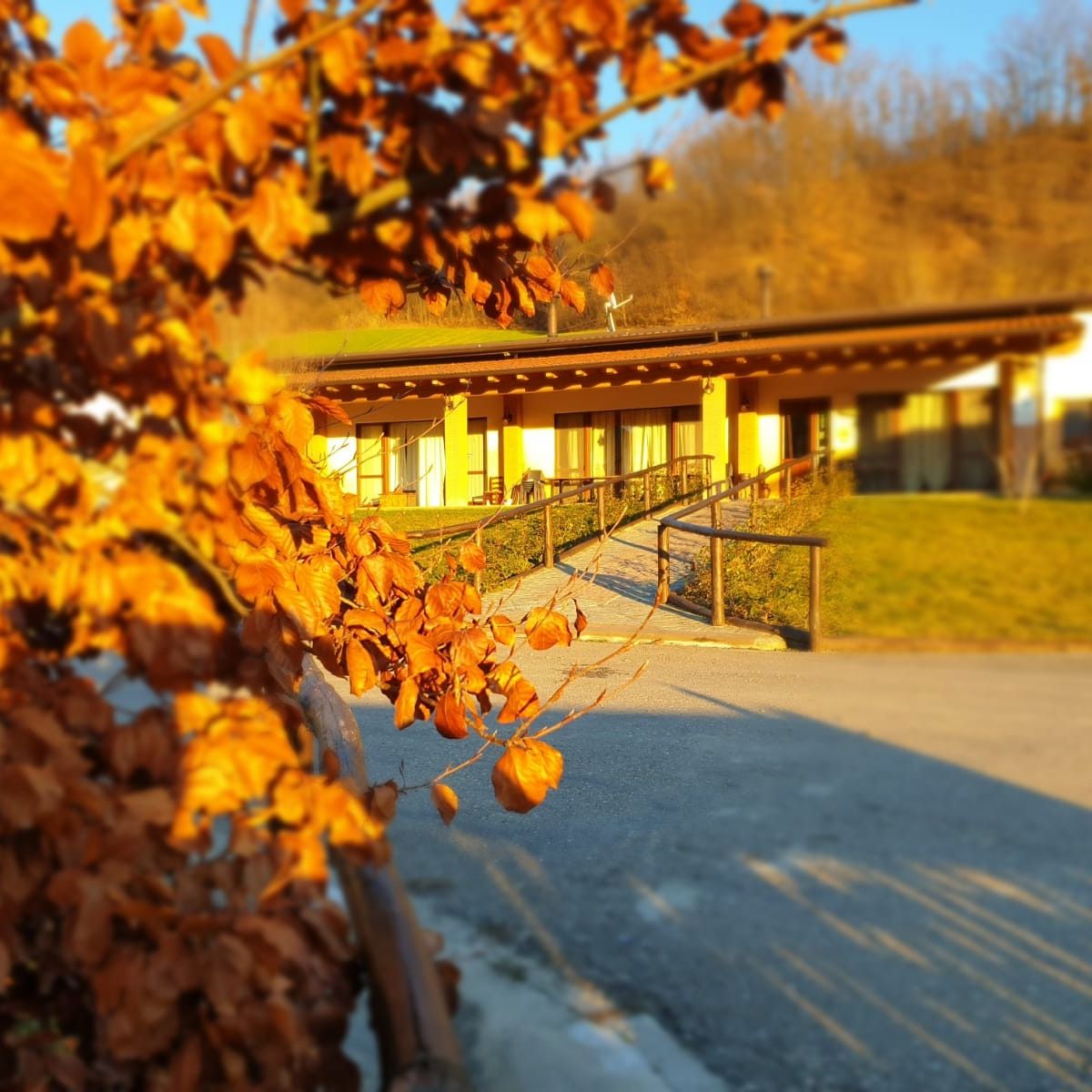 The farm
---
La nostra famiglia coltiva da oltre sessant'anni le sponde della meravigliosa valletta di serzego, in dialetto "sarseg". In fondo a questa valletta, a mezza costa sorge l'agriturismo, ricavato da strutture agricole degli anni sessanta e settanta. Immersa nel verde e circondata da campi coltivati a regime biologico incastonati in boschi di rovere, castagno e frassino dispone di un parco utile sia per rilassarsi che per far giocare i bambini in tutta tranquillità e sicurezza.
Agricultural business
---
Ad oggi l'azienda si estende su una superficie di 30 ettari, tra terreni di proprietà e in affitto. Quasi tutti i terreni sono accorpati intorno alle strutture aziendali, ossia l'agriturismo, il fienile, i due magazzini, i pollai e la stalletta. Al momento alleviamo a terra polli, faraone, anatre, tacchini e vitelli. Produciamo inoltre farine ricavate da grani biologici, confetture extra e vino.
Accomodation
---
Opening period
Gastronomy
Opening days:
Thursday
Friday
Saturday
Sunday
Tuesday
Wednesday
---
Availability of dishes for
---
Cultural and recreational activities offers
Activities
---
Educational farm
Opening period
14 February - 24 December
---
dog_friendly_spaces_outdoor
dog_friendly_spaces_indoor
Presenza di cani di proprietà dell'azienda
Informazioni per svolgere attività nelle vicinanze con il proprio cane (es. elenco musei, parchi, ecc)
Kit di cortesia (es. sacchettini igienici biodegradabili, salviettine igienizzante)
Fornitura guinzagli di emergenza
Reperibilità veterinario attivo anche in giorni festivi
Tasting of in-house products
Opening period
13 February - 31 December
Additional services
---
Access for disabled people to the facility and to bathrooms
Parking possibility for busses with more than 50 seats
Parking possibility for busses in the vicinity
Possibility to rank for busses
Bio Certified Agricultural Business
Contacts
---
Whatsapp contact
3383262753
Where we are
---
loc. cascina Serzego
27050 Val di Nizza PV, Italia
How to find us
---
Risalendo la valle staffora in direzione varzi, svoltare all'altezza di ponte nizza direzione zavattarello. Dopo sei chilometri, in località fontanino di val di nizza, imboccare la strada comunale a sinistra che porta a serzego. Strada lineare e asfaltata.
Calculate route
Around the facility
---
Trekking: Il sentiero degli oratori
SP155, 6, 27050 Val di Nizza PV, Italia
Trekking: Il sentiero delle carbonaie
27050 Sant'Albano PV, Italia
Sentieri didattici S1, S2 e S3
Cascina serzego
Around the facility
---