Agriturismo corte le faraone
---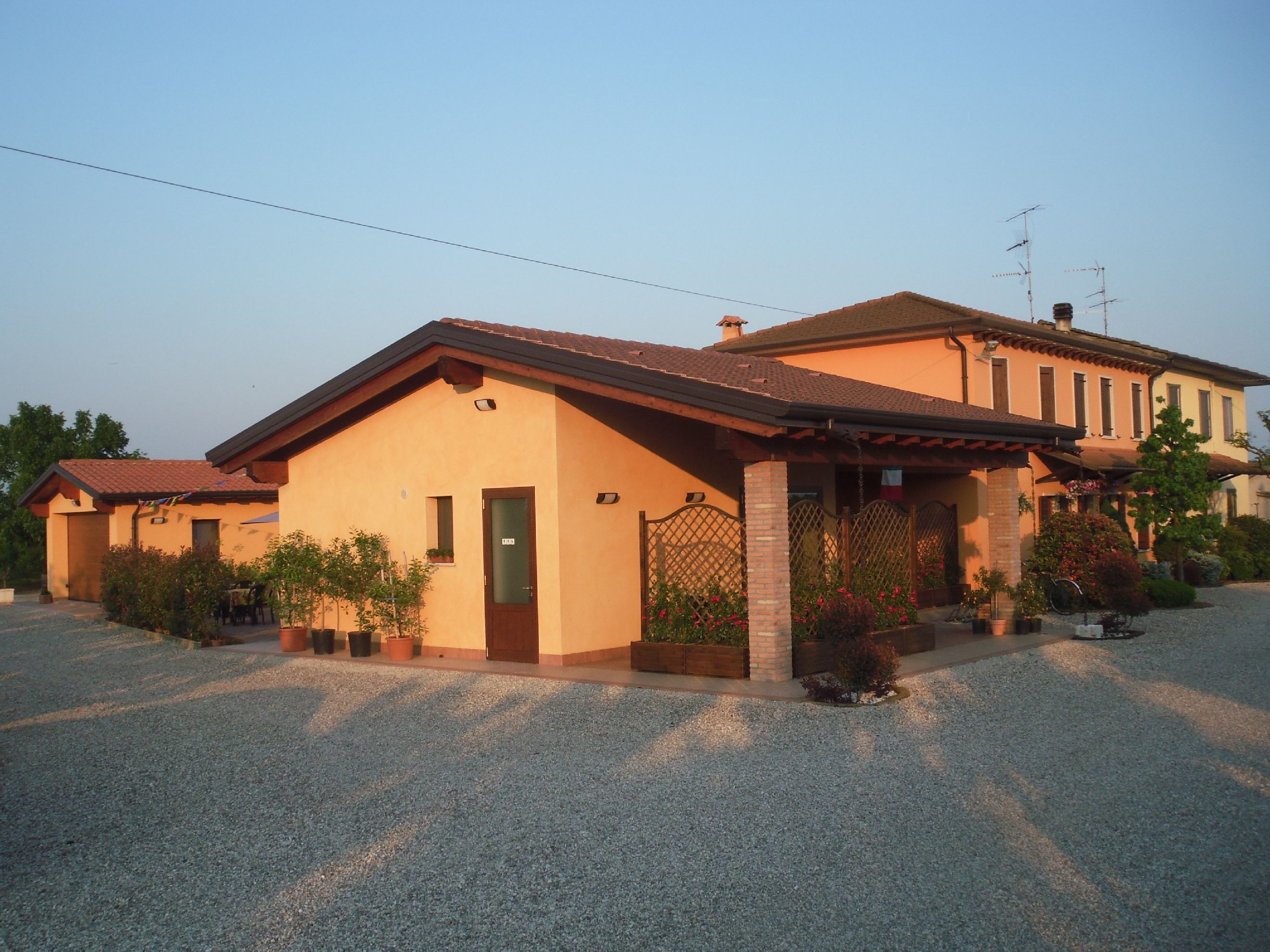 The farm
---
Agriturismo familiare situato a roverbella mn ad un km dalla ciclabile mantova - peschiera ad un passo dal lago di garda, di recente costruzione con ampi porticati e giardinetto interno all'aperto per accogliere la clientela in pieno relax con una ristorazione fredda basata su spuntini e merende del tardo pomeriggio-sera nelle calde serate estive.
Agricultural business
---
Coltivazione di frutta,verdura e ortaggi - allevamento rurale avicolo
Gastronomy
Aperto tutti i giorni della settimana
---
Availability of dishes for
---
Cultural and recreational activities offers
Opening period
Activities
---
Educational farm
Opening period
15 February - 31 December
---
dog_friendly_spaces_outdoor
Informazioni per svolgere attività nelle vicinanze con il proprio cane (es. elenco musei, parchi, ecc)
Fornitura guinzagli di emergenza
Reperibilità veterinario attivo anche in giorni festivi
Tasting of in-house products
Additional services
---
Access for disabled people to the facility and to bathrooms
Parking possibility for busses with more than 50 seats
Possibility to rank for busses
Contacts
---
Whatsapp contact
3475505890
Where we are
---
Str. Casoncello
3, 46048 Roverbella MN, Italia
How to find us
---
In strada casoncello c'è apposto un divieto di transito eccetto residenti e autorizzati in entrambe le direzioni. la nostra clientela puo' benissimo passare per raggiungere l'azienda agricola e la fattoria didattica in quanto rientra negli autorizzati.
Calculate route
Around the facility
---