Agriturismo il castagno tradate
---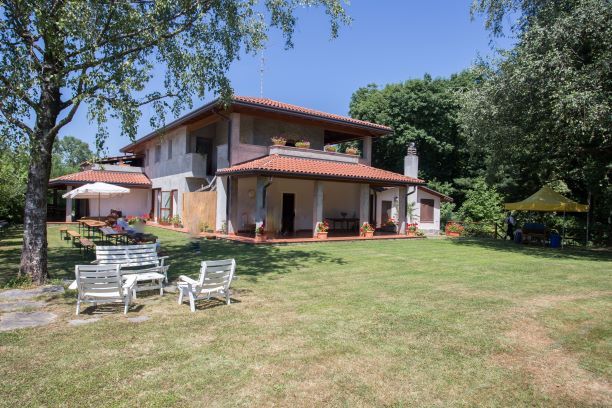 The farm
---
Agriturismo il castagno is the ideal place to spend a day surrounded by greenery and tranquility thanks to our splendid park which is suitable for all types of events and for all age groups! entering from the main door you will be welcomed in a nice little shop where we sell products of our production and where on request you can taste our honey. the farmhouse is divided into two spacious rooms and surrounded by a suggestive veranda where you can organize outdoor banquets!
Agricultural business
---
The agriturismo il castagno is located in the heart of the pineta park in tradate, surrounded by lush woods, but only a ten minute walk from the city center. the main activities are the cultivation of blueberries, the breeding of laying hens free to scratch outside in a space dedicated to them and the breeding of bees to which we have reserved our chestnut and acacia forest so that in spring and summer they can feed on the best nectar and produce excellent honey.
Gastronomy
Opening days:
Monday
Tuesday
Thursday
Friday
Saturday
Sunday
---
Availability of dishes for
---
Tasting of in-house products
Additional services
---
Access for disabled people to the facility and to bathrooms
Contacts
---
Whatsapp contact
3493543139
Where we are
---
Via dei Cappuccini
21049 Tradate VA, Italia
How to find us
---
Si accede dalla via carducci, in cima alla salita sulla sinistra si vede l' insegna, proseguite sulla via cappuccini, strada in salita fino alla strada "bianca" tenere la sinistra dopo 100 mt. Svoltare a sinistra in una piccola strada semi-asfaltata.
Calculate route
---