Agriturismo luloc
---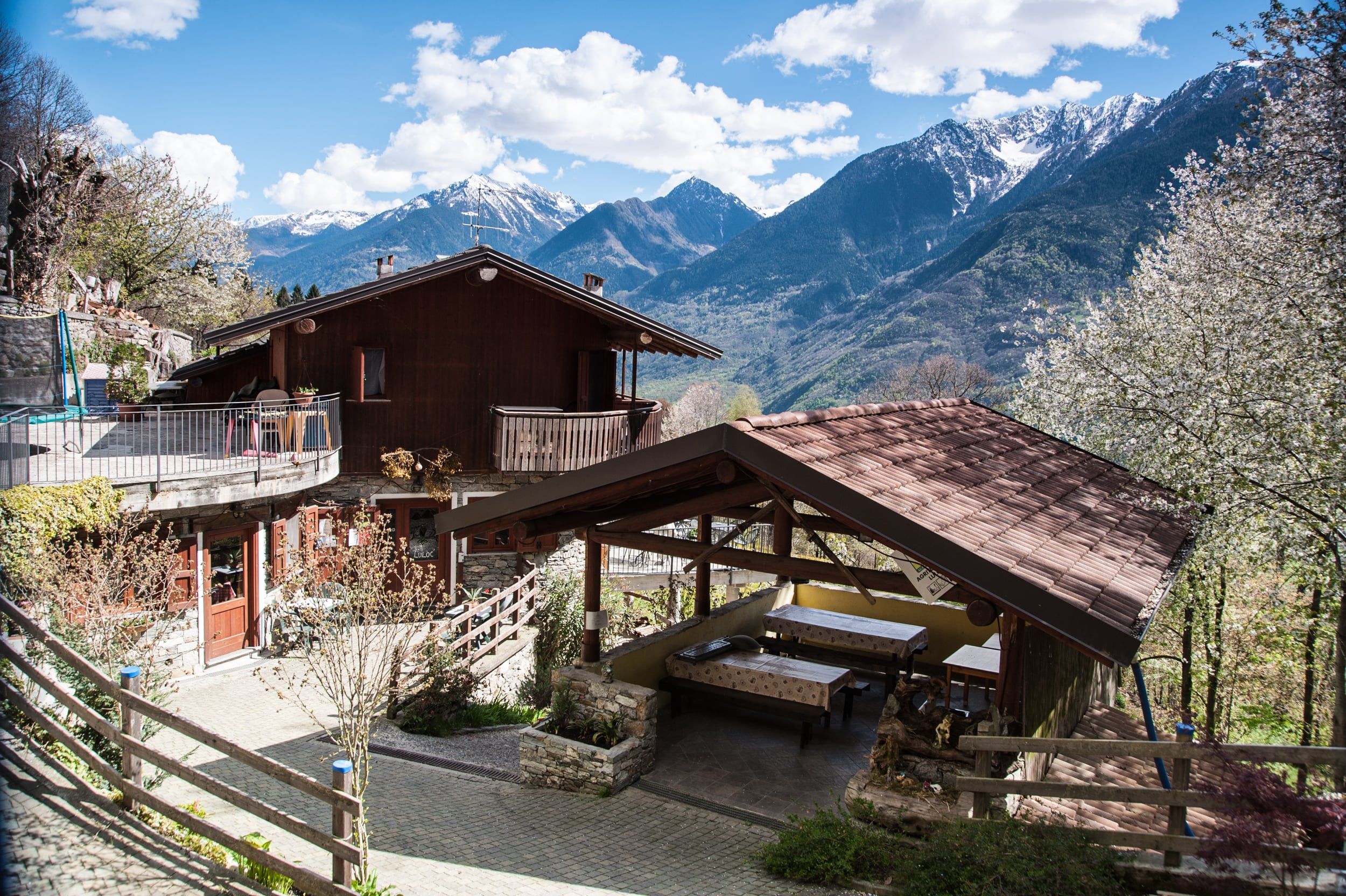 The farm
---
The family-run farm, founded in 1999, located on the cech coast in buglio in monte at 600 m above sea level, is surrounded by chestnut groves and the tranquility of nature. The structure was obtained from an old stable and barn. Today the company is made up of 2 dining rooms, 2 terraces, 3 bedrooms, a small playground and free parking. The company offers its customers 0 km products or made in valtellina.
Agricultural business
---
In our family-run farm we breed cows and calves, pigs, sheep, farmyard animals such as rabbits, free range hens, bees, donkeys. From the cows we obtain the milk with which we make the cheeses, from the pigs the salami, from the bees the honey, from the hens eggs and from the remaining animals we produce the meat. We grow small fruits, vegetables and kiwis. all our products are sold to the luloc farmhouse and then tasted by customers.
Gastronomy
Aperto tutti i giorni della settimana
---
Availability of dishes for
---
Cultural and recreational activities offers
Activities
---
Additional services
---
Parking possibility for busses in the vicinity
Contacts
---
Whatsapp contact
3479036059
Where we are
---
23010 Località Reval SO
Italia
Calculate route
Around the facility
---