Azienda agricola monsereno horses di massimo villa
---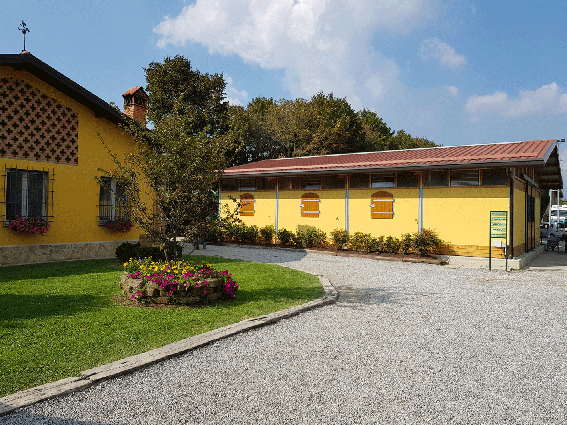 The farm
---
Agriturismo immerso nella natura con maneggio annesso, piatti cucinati con cura e con materie prime di qualità prodotte direttamente dalla nostra azienda agricola.
Agricultural business
---
L'allevamento di animali è volto principalmente ai cavalli di razza quarter horse.
nel nostro allevamento si allevano e si selezionano cavalli per la disciplina sportiva del reining, allevamento di bovini e suini alimentati con una dieta basata quasi esclusivamente su prodotti dell'azienda. Produzione di salumi, carne, conserve e prodotti dell'orto bio.
Gastronomy
Opening days:
Saturday
Sunday
---
Availability of dishes for
---
Cultural and recreational activities offers
Activities
---
Attività con cavalli e asini
Additional services
---
Access for disabled people to the facility and to bathrooms
Parking possibility for busses in the vicinity
Events
---
Evento promozionale regionale di Terranostra/Coldiretti
2021 - Fattorie Aperte: scopri la campagna
Bio Certified Agricultural Business
Contacts
---
Whatsapp contact
3355626152
Where we are
---
Via Monsereno
23898 Imbersago LC, Italia
How to find us
---
L'azienda è situata in collina all'interno del parco dell'adda. Dista 1.5 km dal traghetto di leonardo e dal santuario della madonna del bosco.
Calculate route
Around the facility
---