Granai certosa societa agricola snc
---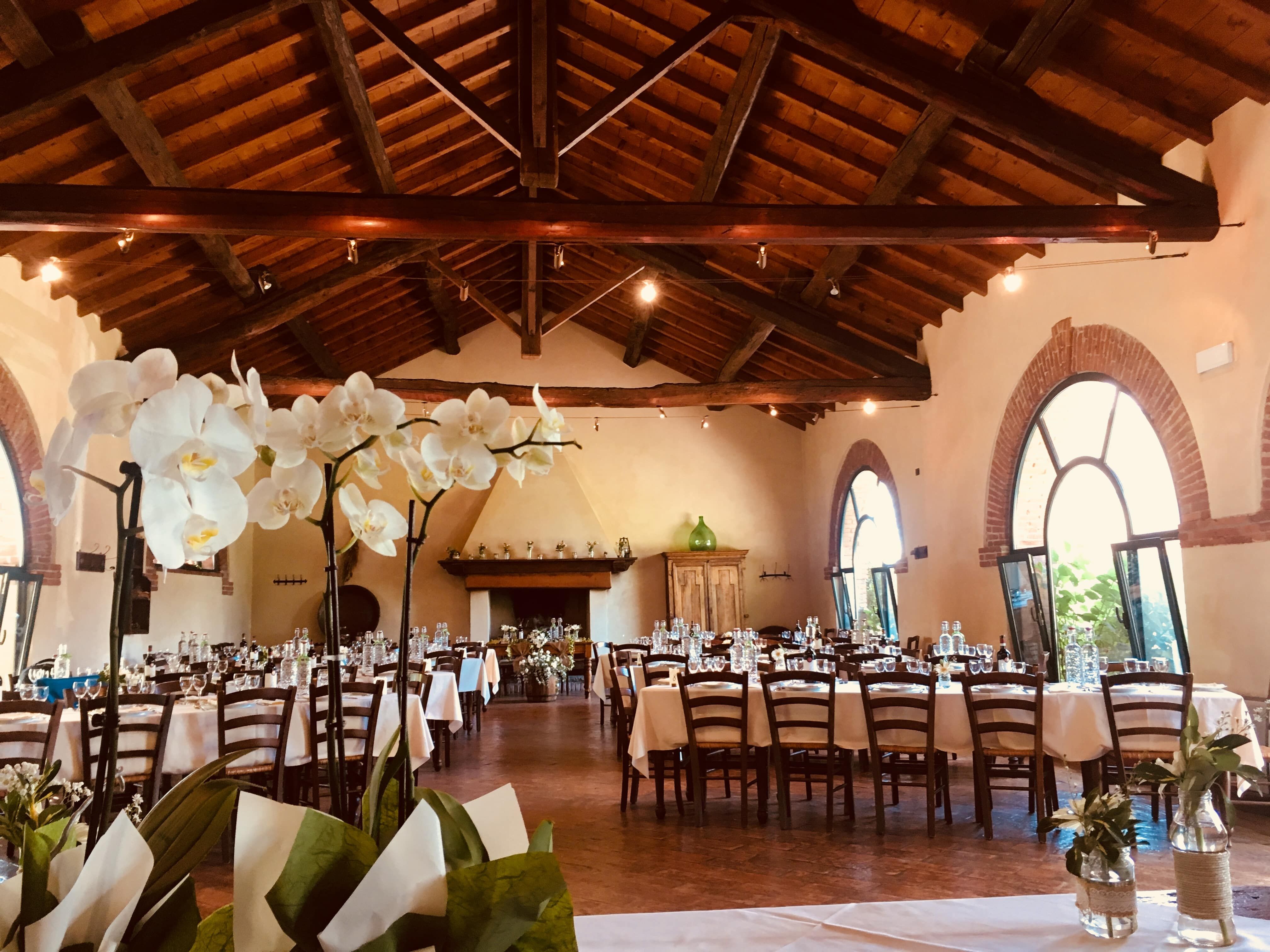 The farm
---
The farmhouse is located in an old farmhouse near the abbey of the certosa di pavia, dating back to the 1400s. In the past it was a convent dedicated to s.Maria delle cacce and historically used as a granary serving the lands of the monks. The company is surrounded by large green areas planted with rice fields where it is easy to observe herons and storks.
Agricultural business
---
The farm mainly deals with the production of: carnaroli de "carnaroli pavese" rice; vegetables: courgettes, pumpkins, tomatoes, green beans, cabbage, cabbage, lettuce, celery, onions, potatoes, leeks; fruit: apples, pears, kiwis, blackberries, persimmons, figs, strawberries, plums. The company also deals with the breeding of: hens, geese, ducks, guinea fowl, cattle and pigs in the wild. Honey is also produced in the farmhouse, which together with the other products can be purchased in the shop.
Gastronomy
Opening days:
Thursday
Friday
Saturday
Sunday
---
Availability of dishes for
---
Cultural and recreational activities offers
Activities
---
Tasting of in-house products
Additional services
---
Access for disabled people to the facility and to bathrooms
Parking possibility for busses with more than 50 seats
Parking possibility for busses in the vicinity
Possibility to rank for busses
Events
---
Evento promozionale regionale di Terranostra/Coldiretti
2020 - Le mille e una Zucca
Evento promozionale regionale di Terranostra/Coldiretti
2021 - Le Vie del Riso Carnaroli 12-13-14 novembre
Where we are
---
Cascina Tirogno
6, 27012 Certosa di Pavia PV, Italia
How to find us
---
Reaching us is very easy. We are 7 km from pavia and 25 km from milan -s.S 35 dei giovi
Calculate route
---