La capra campa
---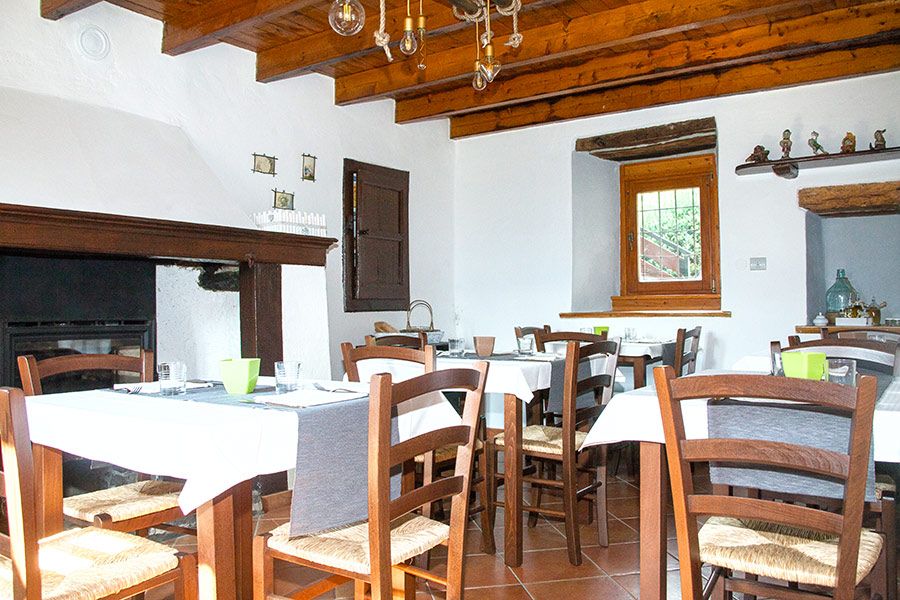 The farm
---
Nel nostro ristorante non vengono serviti carne, pesce e derivati. Si ortaggi la nostra cucina, semplice e casalinga, serve piatti interamente basati su verdura, legumi e cereali.
Agricultural business
---
L'attività agricola di piccole dimensioni che accoglie animali e li accudisce, non con lo scopo della vendita o macellazione. Si coltivano ortaggi e frutta di stagione .
Gastronomy
Opening days:
Saturday
Sunday
---
Opening period
Availability of dishes for
---
Additional services
---
Access for disabled people to the facility and to bathrooms
Where we are
---
Via Malisetti
3, 24030 Corna Imagna BG, Italia
How to find us
---
Autostrada a4 uscita dalmine, proseguire per la val brembana e poi per valle imagna. seguire indicazioni per sant'omobono terme e giunti in paese proseguire per corna imagna per circa 5 minuti.
Calculate route
Around the facility
---