La cascina di mattia
---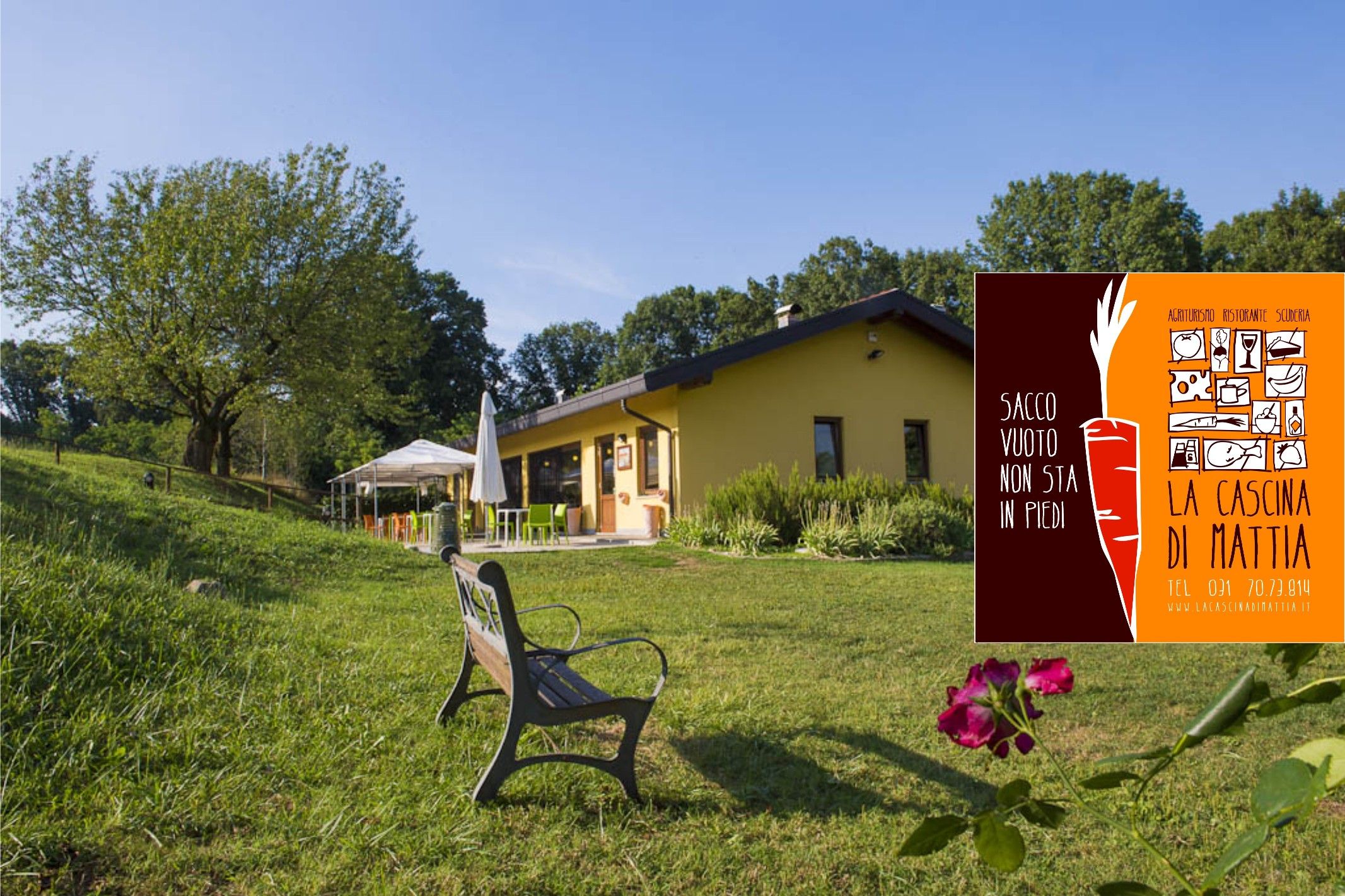 The farm
---
Antichi sapori e tradizioni di un tempo, genuinità e natura, benessere e relax, un tuffo nel verde e il contatto diretto con gli animali sono le semplici cose che la cascina di mattia può offrirvi. la cascina di mattia è un'azienda agrituristica, nata da un'idea del titolare, con l'aiuto dei genitori paolo e alma, i quali collaborano attivamente allo svolgimento delle attività aziendali.
Agricultural business
---
In azienda è presente una scuderia dove vengono accuditi, in pensione, una decina di cavalli da sella. in cascina vengono allevati, con i metodi "di una volta", animali da carne come bovini, conigli, polli e altri animali da cortile. Altri animali presenti sono le nostre capre e i nostri asinelli. vengono coltivati, lamponi, more, mirtilli e ribes, utilizzati per produrre conserve e dolci serviti nel ristorante dell'agriturismo. grande spazio viene dato anche all'orto per la produzione di verdure.
Gastronomy
Opening days:
Friday
Saturday
Sunday
---
Availability of dishes for
---
Additional services
---
Access for disabled people to the facility and to bathrooms
Parking possibility for busses with more than 50 seats
Parking possibility for busses in the vicinity
Possibility to rank for busses
Contacts
---
Whatsapp contact
3403343816
Where we are
---
Via Ovidio
32, 22063 Cantù CO, Italia
How to find us
---
La cascina di mattia è posta ai margini del parco della brughiera briantea in un'oasi di verde a pochi passi da cantù; proprio di fronte alla famosa cascina di santa naga e nei pressi della basilica di galliano.
Calculate route
Around the facility
---
---
Shuttle services availability