Agriturismo "la sorgente"
---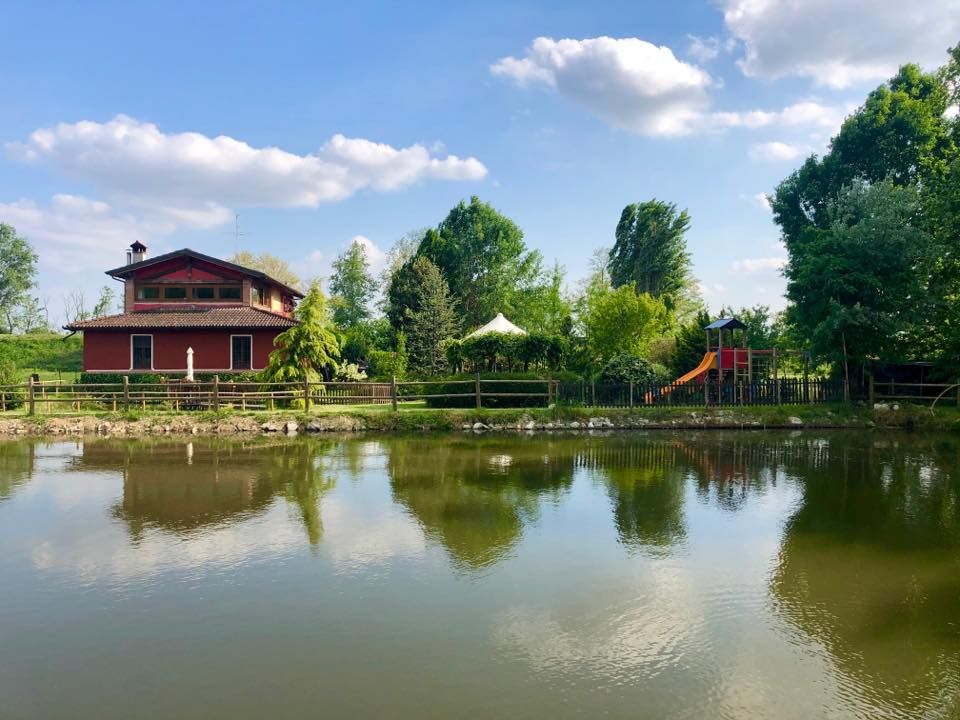 The farm
---
La struttura agrituristica, separata dal nucleo rurale, comprende: la sala ristorante su due piani, che offre piatti con prodotti di produzione propria e del territorio,la fattoria degli animali, lagahetti botanici e laghetti delle carpe. Il tutto in un giardino di quasi 4000 metri quadrati. La denominazione "la sorgente" deriva dall'abbondante quantità di acqua sorgiva presente nella zona che passa tra ruscelli e laghetti.
Agricultural business
---
The headquarters of the la sorgente farm is located in the small colombare hamlet of the municipality of montodine (cr) and deals with the cultivation of fruit trees for the subsequent transformation into jams. The cultivation is spread over about 2 hectares and includes plants of apples, pears, peaches, kiwis, apricots, figs etc ... To complete the agricultural reality, a vegetable garden for the direct sale of vegetables and the breeding of chickens and rabbits.
Gastronomy
Opening days:
Friday
Saturday
Sunday
---
Opening period
Availability of dishes for
---
Cultural and recreational activities offers
Activities
---
Tasting of in-house products
Additional services
---
Access for disabled people to the facility and to bathrooms
Parking possibility for busses with more than 50 seats
Where we are
---
Via Antonio Gramsci
26010 Montodine CR, Italia
How to find us
---
Entrare nel centro del paese di montodine e seguire la segnaletica per l'agriturismo. Raggiunta via gramsci, proseguire per la strada non asfaltata per circa 500metri.
Calculate route
---