Agriturismo tre ponti
---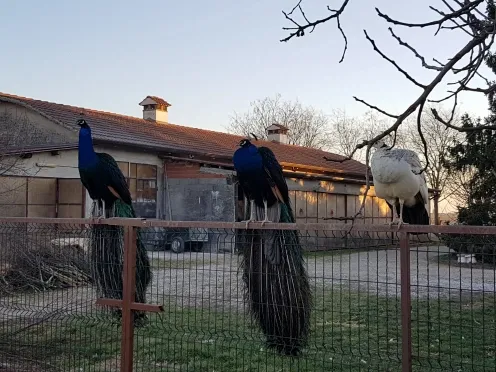 The farm
---
The place is simple, intimate and reserved, the typical one of the old country courtyard with the stable next to it, a symbol of historical and architectural continuity in a space that maintains its functions unchanged over time. We prepare everything we serve directly, including breads and breadsticks, focaccias, fresh stuffed and press pasta, desserts. All the jams, creams, compotes and mustards that you will taste are made with the fruit and vegetables grown at our farm.
Agricultural business
---
We take care of small productions of fruit and vegetables, wild herbs, used in the kitchen and for products for direct sale, cultivated, collected and selected by us, in the open field, without treatments. We breed beef cattle, mainly of the limousine breed, adhering to the disciplinary of the lombard consortium of beef producers, hens, chickens, ducks, geese, peacocks and rabbits. We produce cereals and fodder in a traditional way, intended for the feeding of cattle and other animals that we breed.
Gastronomy
Opening days:
Tuesday
Friday
Saturday
Sunday
---
Availability of dishes for
---
Tasting of in-house products
Additional services
---
Access for disabled people to the facility and to bathrooms
Parking possibility for busses in the vicinity
Additional saftey measures to accompany your experience at our business
We remember that we are a productive reality: in all internal and external spaces of the company and the farm, all children under 18 must always be accompanied by a responsible adult, respected spaces and animals for peace and safety
Where we are
---
Via Rusta
1, 46039 Villimpenta MN, Italia
How to find us
---
A meno di 15 km dalle uscite autostradali di mantova sud e mantova nord l'agriturismo tre ponti di trova a pradello, frazione di villimpenta, direzione roncoferraro
Calculate route
Around the facility
---